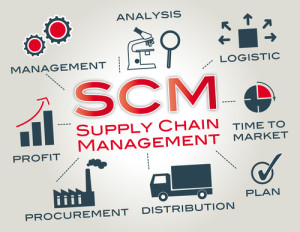 Lenzig hopes to ensure end-to-end traceability for apparel brands and buyers while combating counterfeiters.
Lenzing will use blockchain to ensure complete transparency and traceability for brands and consumers of its fibers.
Austrian textile group, which specializes in fibers made from renewable wood, announced it is bringing in blockchain technology to support it's TENCEL branded fiber business. It will use the technology to ensure transparency and traceability for both brands and consumers of its fibers in finished garments. It will join the TextileGenesis platform to accomplish this.
"With LENZING ECOVERO branded fibers Lenzing was the frontrunner in physical traceability and is now entering the age of digital traceability. This milestone in transparency is a further strong commitment to sustainability", says Stefan Doboczky, Chief Executive Officer of the Lenzing Group. "Together with TextileGenesis™, we aim to create an unmatched level of transparency for brands and consumers. With this step Lenzing will further help to green up the textile industry."
These days, consumers are more and more interested in the suppliers and ingredients of the products they buy, requiring improved transparency and traceability. Lenzing says their improved supply chain transparency will go from wood to garment and home textiles will help their customers and suppliers identify TENCEL fibers and the source of the wood in every pat of the production and distribution process. A QR code on each garment's tag will allow consumers to look up the origin before they buy the clothing.
TextileGenesis is run by former Lenzing global vice president business management textiles, Amit Gautam. Gautam told Ecotextile News that the key advantage of this technology is that it "takes a 'decentral' approach to authentication based on blockchain based digital-tokens, unlike the centralised approach based on a file or pdf-based authentication system."
Lenzing plants to conduct several pilot tests over the next few months with partners across its entire value chain, and they expect the platform to be fully operational in Q1 of 2020.