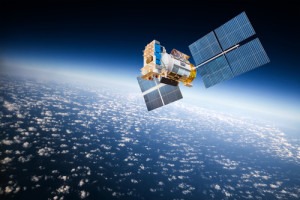 The IoT network's creation will kick off with Ligado developing 5G technology in the L-Band to power mobile services in North America.
IoT network infrastructure provider Ligado Networks announced they plan to begin developing 5G technology in the L-Band to power mobile services in North America. It is the first part of a multi-year plan with partners Ericsson and Sequans to build and deploy a satellite and terrestrial IoT network that will use 40MHz of mid-band spectrum to support 5G IoT solutions for major industries and accelerate the next phase of American infrastructure.
"We are proud to announce this exciting effort with key partners and believe it will accelerate the development of the L-Band ecosystem for 5G in North America," said Doug Smith, Ligado's Chief Executive Officer. "Making this further investment in the transition of mid-band spectrum for terrestrial use represents a big stride forward for the country's efforts to deliver next-generation services and win the race to 5G."
See also: Ericsson connects Swisscom's 5G RAN network to cloud
Ericsson and Sequans will work with Ligado on developing the new 5G technology for the satellite component of the Ligado network. They'll use the existing LTE-M and NB-IoT technologies to enable the satellite network to support a broad array of new devices and be able to grow along with with the 5G technology. Ligado plans to take advantage of the growing LTE-M and NB-IoT ecosystem by embedded satellite connectivity on mainstream terrestrial chipsets.  The companies are preparing to conduct several 5G demonstrations early next year.
"Ericsson is committed to helping provide global connectivity by leveraging innovative technology and supporting new business models," said Kevin Zvokel, Head of Networks, Ericsson North America. "We are excited to work with Ligado Networks on this 5G opportunity."
Ligado said their terrestrial authorizations in L-Band are pending FCC review and that is working on selecting 5G suppliers.