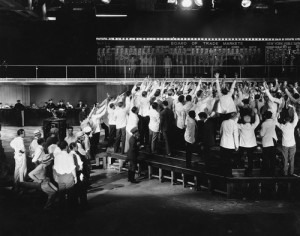 The company's goal is to have the real-time analytics platform be instrumental in reducing trading losses in fixed income, FX, and commodities.
London-based fintech firm Mosaic Data announced plans to launch a real-time analytics platform for the interest rate swap market. The company says the platform could help reduce trading losses and boost revenues for the market's fixed income, foreign exchange, and commodities businesses.
Mosaic says over 20 banks and asset managers have already expressed interest in the platform, and that one had already signed up. The company expects nearly a dozen more to sign in the near future. The banks are desperate for anything that can improve their FICC grades as the business itself is struggling, with revenues declining nearly 40% between 2010-2017 according to industry monitor Coalition.
See also: What's the upside — and downside — to fintech-focused IoT?
"MSX Swaps allows sales and trading teams to answer questions in real time such as 'who are my most profitable clients?' 'which ones aren't trading with me as much as I would like them to?' and 'how can I win back their business?' Matthew Hodgson, chief executive and founder of Mosaic Data told the Financial Times, "Answering these fundamental questions allow you to understand where you might want to increase your engagement with these clients because you might be missing valuable opportunities."
Hodgson went on to say that financial institutions have traditionally relied on historic analytics but that the platform's real-time insights can help them better avoid losses, gain business and improve client activity, which in turn will help them improve their decision making. The platform can also assist with risk management.
"MSX Swaps can also identify and flag up particularly unusual trades and alert the bank in real time. That means the bank can instantly spot 'fat finger' trades and other kinds of human error which could be exceptionally costly," added Hodgson.