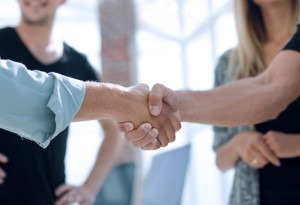 The new integration will provide sales teams with AI-powered insights and real-time win-loss deal analytics.
People.ai has announced a new integration with Slack that will provide sales teams with real-time insights and win-loss deal analytics. They'll now be able to automatically surface real-time insights on everything from contacts and activity to win/loss and active opportunities, and it can all be done on the familiar Slack platform.
"Modern sales is a team sport and with increasing complexity of enterprise sales account executives have less margin for error. They need to learn from each other's wins and losses more effectively, in real-time, and without information overload," said Oleg Rogynskyy, CEO and Founder, People.ai. "People.ai has the ability to capture and present all of the deal data, including engaged contacts, activities, and buying group composition, and then surface this data in Slack, the channel where reps spend most of their time — and in an insightful but still bite-size format that allows for effective team learning. When you capture, analyze and provide such insights to the sales team, everybody learns and deals are accelerated. It's easier to identify missing personas in the buying group or best next steps if you've learned how your colleagues have handled similar situations. This lets sales professionals ramp faster and get more wins. That's why Slack highlights People.ai as a way to help teams work better together."
See also: Salesforce adds IoT insights to field service CRM
The integration with People.ai will allow teams to gather insights without having to deal with manual data entry into CRM and eliminates the need to search for it in multiple places. According to the companies' announcement, data that can be surfaced through the integration includes:
How many people are in that sales process? Are they the right people? Who are we missing?
What's the activity pattern that is needed for the deal to close? What's the best next step?
Which activity targets, goals and SLA's should I set for myself or my team based on previous sales cycles and performance/engagement of accounts?
How do I replicate the success of my top reps, and help average reps become better?
This is one of nearly 100 integrations created by People.ai. They also allow companies to get insights delivered via APIs to data warehouses, through daily or weekly emails, and through native Salesforce reporting.