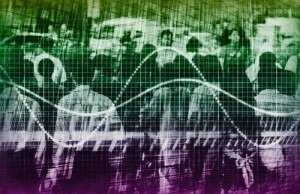 The acquisition is meant to assist in leveraging people analytics for real-time performance management and growth.
Cloud-based real-time performance management company Reflektive announced its acquisition of Shape Analytics, a real-time predictive analytics and BI solution provider. The company said it plans to embed Shape's technology into its platform to bring drag and drop, customizable people analytics to all employees.
"Shape has solved a hard problem – they created a people analytics platform that is so intuitive that HR will no longer need the support of a data science team to analyze and surface insights," said Rajeev Behera, CEO of Reflektive. "Through the Shape acquisition, we will be launching our Reflektive Analytics product which will provide real-time, customizable dashboards and reporting for our people management solutions to empower HR leaders, people managers and employees."
See also: People analytics skills beneficial but still rare — UK report
The deal comes a few months after Reflecktive's $60M Series C round, which was led by TPG Growth. The company said they will use the funding to expand its performance management solutions and help fuel their growth.
The platform will allow self-driven benchmarking and workforce demographics. Users can create customized reports and personalized dashboards along with the ability to compare Reflecktive data against HRIS data. Among the company's customers are Foursquare, Cortlant Partners. iFood, Everbridge and Bustle Digitial Corp.
"Before Reflektive, our review process was very time intensive for our associates and managers," said Megan Jackson-Cheatham, manager of talent programs at Cortland Partners. "Our managers did not have insight into the feedback their associates were giving or receiving to each other throughout the year and we struggled with ways to track individual goal progression. Our partnership with Reflektive has provided us with technology to facilitate more frequent, actionable feedback, empower associates to take development into their own hands, and allow managers to have an overview of an associate's overall contributions."
The terms of the deal were not disclosed.