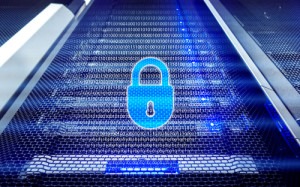 The partnership will bring hardware-level, blockchain-based IoT data protection to the AnyLog platform.
Decentralized and embedded security solution provider Rivetz and IoT data management platform provider AnyLog have teamed up for IoT data protection. Together the two firms will work to bring hardware level, blockchain-based IoT data protection to AnyLog's platform.
The platform is a globally distributed peer-to-peer network with blockchain, parallelism and an incentive platform that is designed to collect, store and query IoT data. Rivetz's hardware security will be integrated into the platform to protect the data that is sent and received from IoT devices on AnyLog's network.
See also: 59% of Corporate IoT Attacks Target Office Devices
Data owners can conduct real-time data management without the costs that come with building and maintaining their own platforms and databases. They can also monetize that data and receive rewards. Rivetz's security solutions use the Trusted Execution Environment (TEE) which is a computer environment that is isolated from the operating system and designed to protect digital transactions.
The company says it prevents the alteration and theft of private keys as the isolation from the operating systems protects it from malware infections and other tampering.
"We are pleased to welcome Rivetz as a partner in the AnyLog ecosystem," said Moshe Shadmon, founder and CEO of AnyLog. "Data security is of the utmost importance, and by leveraging Rivetz security protocols we can assure state-of-the-art protection of data on our network."
"Rivetz is proud to provide provable cybersecurity controls to AnyLog," added Steven Sprague, co-founder and CEO of Rivetz. "AnyLog is changing the way enterprises secure and interact with data. Rivetz sees an excellent opportunity to implement a simple and safe model using blockchain and trusted computing to ensure the quality of all transactions across the AnyLog data platform."