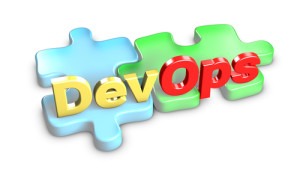 The acquisition is said to further Splunk's goal of creating a collaborative analytics platform for DevOps.
Machine data service provider Splunk Inc announced it has agreed to aquire DevOps incident management company VictorOps. According to the agreement, Splunk will acquire the company for $120 million. The companies said they hope to combine their technologies to create a collaborative analytics platform for DevOps.
"The combination of machine data analytics and artificial intelligence from Splunk with incident management from VictorOps creates a 'Platform of Engagement' that will help modern development teams innovate faster and deliver better customer experiences," said Doug Merritt, President and CEO, Splunk. "This gives on-call technical staff an analytics-driven platform to monitor issues, resolve incidents and continuously improve. We are thrilled to welcome the VictorOps team to the Splunk family as we extend Splunk's vision of using data as the backbone of IT."
See also: Splunk now tackling complex industrial IoT data 
Splunk boasts thousands of customers that use its Splunk Enterprise service to monitor, visualize and gain insights from their machine learning data. Spunk Enterprise will now be combined with VictorOps to deliver a "Platform of Engagement" that will combine monitoring with event management and ChatOps. This will provide DevOps teams with the tools they need to resolve problems quickly and successfully. By enhancing monitoring with AI and machine learning, they will be able to use predictive analytics and historical data to make proactive decisions and recommendations.
"We founded VictorOps to give teams a naturally collaborative way to quickly resolve incidents," said Todd Vernon, CEO, VictorOps. "By combining VictorOps incident management capabilities and the Splunk platform, organizations will be able to quickly resolve and even help prevent issues that degrade customer engagement. We look forward to joining Splunk and working together to help solve these complex challenges facing every Development and DevOps team."
Splunk intends to pay cash for the majority of the sale with securities filling in the rest. The sale is expected to close sometime during Q2 and is subject to regulatory and other closing conditions.