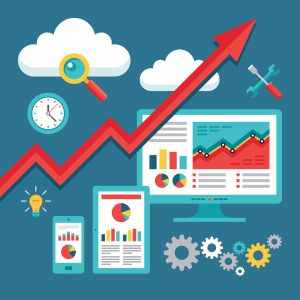 Spotinst helps businesses save up to 90% on their cloud spend by using AI to predict availability, and StratCloud provides discounts for usage commitments.
Spotinst announced it has acquired Stratcloud, and says the deal will help them lower cloud costs for their customers. Spotinst offers cloud automation and optimization services, and claims it helps its customers save up to 90% on their cloud expenses by using AI to predict availability. Stratcloud provides discounts for usage commitments. Spotinst allows customers to buy unused compute power while Stratcloud automates the process.
The company said buying StratCloud will improve their optimization and automation infrastructure and enable enterprises to forecast commitment for reserved capacity as well as resell what they don't need.
"Optimizing cloud costs is a top priority for cloud users, and our purchase of StratCloud enables Spotinst to deliver the broadest solution for utilizing all types of cost-efficient cloud instances without sacrificing performance. The deal will help our customers to combine the use of Reserved capacity and Spot Instances in the most effective way, to achieve dramatic savings to offer every enterprise the full range of options to make smart purchasing decisions about their cloud infrastructure," said Amiram Shachar, Founder and CEO of Spotinst.
See also: Cloud storage costs emerge as AI's inconvenient truth
StratCloud's platform buys, sells and converts reserved capacity to maximize savings without the need for engineers to make any changes to their infrastructure. With the Spotinst acquisition, their technologies combined with Stratclouds mean Managed Service Providers can access a a fully comprehensive tool to optimize cloud workloads.
"Over the next few years, every organization will have to use both Spot and Reserved Instances for different types of applications. StratCloud and Spotinst are highly complementary businesses with a crossover of customers. We're thrilled to be joining the Spotinst team which has rapidly built a market leading company at a time when larger enterprises are realizing that their future lies in the cloud," Patrick Gartlan, co-founder of StratCloud.
StratCloud will be fully integrated into Spotinst's product later in 2019.