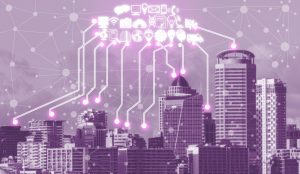 The companies will work together to integrate the Verizon's Managed Connectivity LTE with Honeywell's IoT sensors to create a smart energy grid.
Verizon and Honeywell recentlyannounced they will collaborate to bring Verizon's Managed Connectivity LTE to Honeywell's IoT sensors with the goal of building a smart energy grid. The partnership will speed up the development of a digital ecosystem of smart utility devices on LTE.
The integration will allow them to provide utility companies with a scalable, open computing and communications platform they can use to create new services and manage operations. The partnership between Verizon and Honeywell is also meant to help utilities accelerate the roll out of smart utility devices including sensors, controls and other IoT hardware for electrical grids.
See also: Smart Cities See Clear ROI, And Heightened Cyber-security Risks
Jay Olearain, enterprise products and IoT director at Verizon, said, "working with Honeywell on these next-generation solutions will enable the reliability and scalability of the communications needed to deliver smart metering, manage distributed energy resources, conserve water, and make the digital world work better for utilities and consumers."
The companies said deploying smart grid technology will bring energy savings and help power companies predict and plan for times of peak demand. It can also help their customers be more energy efficient.
According to the announcement the platform includes:
Device identity
Dynamic network authorization
Remote device monitoring
Modem firmware and application upgrades
Simplified supply-chain and data access.


In addition, the companies will explore how 5G can be useful to the utility industry with its increased speed and bandwidth and reduced latency, and how it can accelerate the adoption of industrial automation with real-time analytics. This will be developed as part of Verizon's Connected Utilities solutions. Verizon will also continue to provide the latest in 4G LTE technology.
Prices and availability have not yet been disclosed.