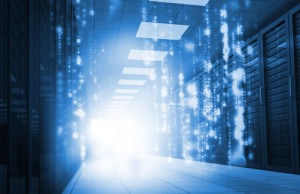 Cloudera Data Warehouse is a hybrid cloud data warehouse, already in use by over 800 large enterprises.
Cloud-based machine learning and analytics platform provider Cloudera has announced the general availability of Cloudera Data Warehouse, a hybrid cloud data warehouse already in use by close to 800 companies. It allows large enterprises to store, analyze and manage data in both public clouds and on-site, and can handle up to 50PB data loads with sub-microsecond queries and serves clusters with large amounts of compute nodes. The warehouse enables what the company calls H3 or hybrid compute, control and storage. H3 enables workload portability and improved optimization in both data centers and public clouds. It also provides security and governance.
"As enterprises collect increasing amounts of data to support critical BI and analytics applications, they recognize the inherent need to leverage Cloudera's scalable, hybrid, cloud-native data warehouse to better enable self-service flexibility and real-time insights," said Anupam Singh, General Manager Analytics at Cloudera. "Simply put, traditional data warehouses and first-generation cloud data warehouses are not able to provide the performance, flexibility and control enterprises need to meet the standards for agility and scale of a modern operational environment."
See also: Cloudera builds out for machine learning, AI and cloud
Also available is Cloudera's new data-warehouse-as-a-service, Cloudera Altus Data Warehouse. It's multi-cloud and runs seamlessly on AWS and Microsoft Azure, providing governance, security and the flexibility of the hybrid cloud.
According to Cloudera's announcement, as opposed to first-generation cloud data warehouses, Altus Data Warehouse:
Delivers a superior analytic experience and improvements to user productivity with zero-copy simplicity that eliminates the need to copy data into proprietary stores
Accelerates analytic experimentation and collaboration with zero-admin data sharing for data science, machine learning, and real-time analytic workloads
Maintains lineage and history for transient workloads, critical for governance and compliance
Enables encryption at rest and in motion, with choice of key management, configured for clusters on creation and its GDPR and SOC2 compliant and is undergoing SOC2 certification
Provides the scale, performance and hybrid flexibility to quickly and economically capitalize on new business requirements and opportunities.
Cloudera Altus Data Warehouse as-a-service and Cloudera Data Warehouse, formerly known as Cloudera Analytic DB, are available now.