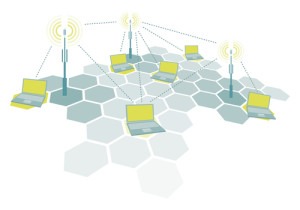 Senet's LoRaWAN developer tools and connectivity offerings have been added to the Digi-Key IoT Resource Center.
IoT cloud-based service, network and connectivity platform provider Senet, Inc. announced its LoRaWAN developer tools and connectivity services have been added to the Digi-Key IoT Resource Center.
The partnership is meant to help IoT app developers gain improved access to LoRaWAN sensors, development kit, gateways, network offerings and others services through a single portal at www.digikey.com/iot-senet.
The announcement is just one in a growing trend of component distributors looking for ways outside their traditional sales models to provide developers access to developer tools and connectivity to speed adoption of IoT and LoRaWAN solutions. Since the offerings are all pre-qualified to be compatible and interoperable, it reduces the development to market cycle.
"Our customers demand the highest quality components and development tools for both prototyping and production deployments," said Robbie Paul, Director, IoT Business Development at Digi-Key. "By partnering with a recognized market leader such as Senet to deliver LoRaWAN developer resources and connectivity services, we are able to confidently address the rapidly growing Low Power Wide Area segment of the IoT market."
See also: Are other IoT networks bypassing NB-IoT and LTE-M?
"Access to Senet's Network-as-a-Service and IoT application enablement tools through Digi-Key provides a true one-stop-shop for developers looking to bring scalable and secure IoT solutions to market," added Bruce Chatterley, CEO at Senet. "We are proud to be working closely with Digi-Key to support their evolving business model and to provide customers with a proven set of development resources to speed time to market."
According to the company's announcement, the new tools and  resources available on the Digi-Key web portal include:
Access to pre-qualified LoRaWAN development kits, gateways and end sensor devices
Direct access to a free developer account Senet Developer Portal
Senet product documentation
LoRaWAN use cases and customer case studies
Webinar recordings