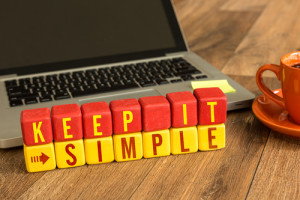 The new platform makes it easier to automate, manage and gain business insights from microservices-based application architectures that use containers.
Cloud-based machine data analytics provider Sumo Logic has announced new updates to the platform designed to make it easier to generate and gain insights from microservices-based architectures like Docker and orchestration software like Amazon EKS and Kubernetes. The company hopes the enhancements will allow users to gain end-to-end visibility into their modern application architectures.
They provide improved metadata support for analytics, cloud platforms, and instrumentation, and conversion of unstructured data to structure and real-time time series data for improved customer experience, decision making, and BI.
See also: Going inside SAP's new data strategy
The company also announced the release of their new report Using Machine Data Analytics to Gain Advantage in the Analytics Economy.  According to their announcement, the report, done in conjunction with 451 Research, found that:
More than 30 percent of respondents reported roles outside of IT and security use cases who use machine data analytics, including product managers, customer support, data scientists, the CEO and BI analysts;
54 percent of survey respondents say their companies are already using their machine data tools for business insight, and 50 percent are using these tools specifically to support the end-user experience;
44 percent report that the adoption of modern technologies like containers and microservices makes it more challenging to get the data they need for quick decision-making.
"The world is moving from generic solutions to personalized ones that address very specific customer pain points, and this requires an agile and flexible platform built for the cloud," said Bruno Kurtic, founding VP of product and strategy, Sumo Logic. "Legacy analytics tools have failed organizations because they can no longer deliver the visibility needed to support the investment customers are making in modern architectures at cloud scale. The new enhancements to Sumo Logic's platform not only provide real-time access to machine data analytics as a service but also make data easily accessible to everyone, enabling organizations to leverage these insights to drive better experiences for their customers."