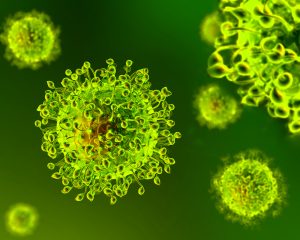 Worldwide, scientists and government agencies are using AI technology and real-time analytics to study, track, and plan actions related to COVID-19.
Artificial intelligence (AI) and real-time analytics are playing a significant role in the fight against the coronavirus. Follow our COVID-19 coverage as we look at a sampling of the leading international efforts to gain insights into the genomic nature of the virus, study its spread, and predict future infections.
Below is a list of our articles on these COVID-19 topics and more. We will add new articles to this list as they are posted. So, check back on a regular basis for the latest news.
Many Business Continuity Plans May Not Have Been Ready for Social Distancing
Forced shutdowns for events as the current Covid-19 pandemic may be exposing many business's weaknesses in business continuity planning, especially as everyone is suddenly working from home. The problem is, the technology may not be ready for this sudden dispersal of the workforce.
A majority of companies (85%) agree that automation needs to play a greater role in supporting their business continuity strategies.
Reflections on a Real-Time Pandemic
Global reporting data on the number of infections and deaths in different countries is as close to real-time as you can get. The challenge is, we are in the early stages of the pandemic, so the data is missing context. Real-time data without context can be either too troubling or not troubling enough, leading to panic and wrong decisions. You look at the data, and its growth in each country and you wonder: how bad is this? How does this compare to other outbreaks? What can you deduct about the lethality of the disease? Is it affecting certain population segments? Fascinating grist for data scientists and analysts, the stuff of anxiety for non-analytic viewers. Read the full article here.
Can Continuous Intelligence and AI Predict the Spread of Contagious Diseases?
Scientists around the world are turning to sophisticated analytics to predict the spread of the coronavirus and other contagious diseases. Specifically, a variety of efforts are using real-time analytics to study social media streams, world health organization reports, and other data. Some efforts are using machine learning to scour medical publications, healthcare websites, and numerous other sources looking for information related to the symptoms of the disease, reported infections, infection rates, and other factors. Read the full article here.
Alibaba Offers Cloud AI Anti-Coronavirus Technology
Chinese e-commerce giant Alibaba is offering its cloud-based artificial intelligence platform to medical professionals around the world in the fight against coronavirus. Available solutions include tools for epidemic prediction, CI image analytics, and genome sequencing for coronavirus. Read the full article here.
China Uses Its Surveillance State to Fight Coronavirus
Using thermal scanners in train stations, rail security can detect a person with a raised temperature. The process is simple because China requires anyone traveling on public transport to show a government-issued ID. If a person's temperature is suspect, the rail security can instantly alert health authorities and inform everyone on the coach about the incident. Read the full article here.
NVIDIA Makes Available Free Toolkit to Aid COVID-19 Research
NVIDIA announced this week it will provide a free 90-day license to its Parabricks Genome Analysis Toolkit to enable researchers to leverage graphic processor units (GPUs) in their race to find a cure for the COVID-19 coronavirus. Using the technology, A genomic sequencing process that once took 30 hours or more can now be completed in a few minutes. Read the full article here.